Almost ready - Kasi kla - Bijna klaar !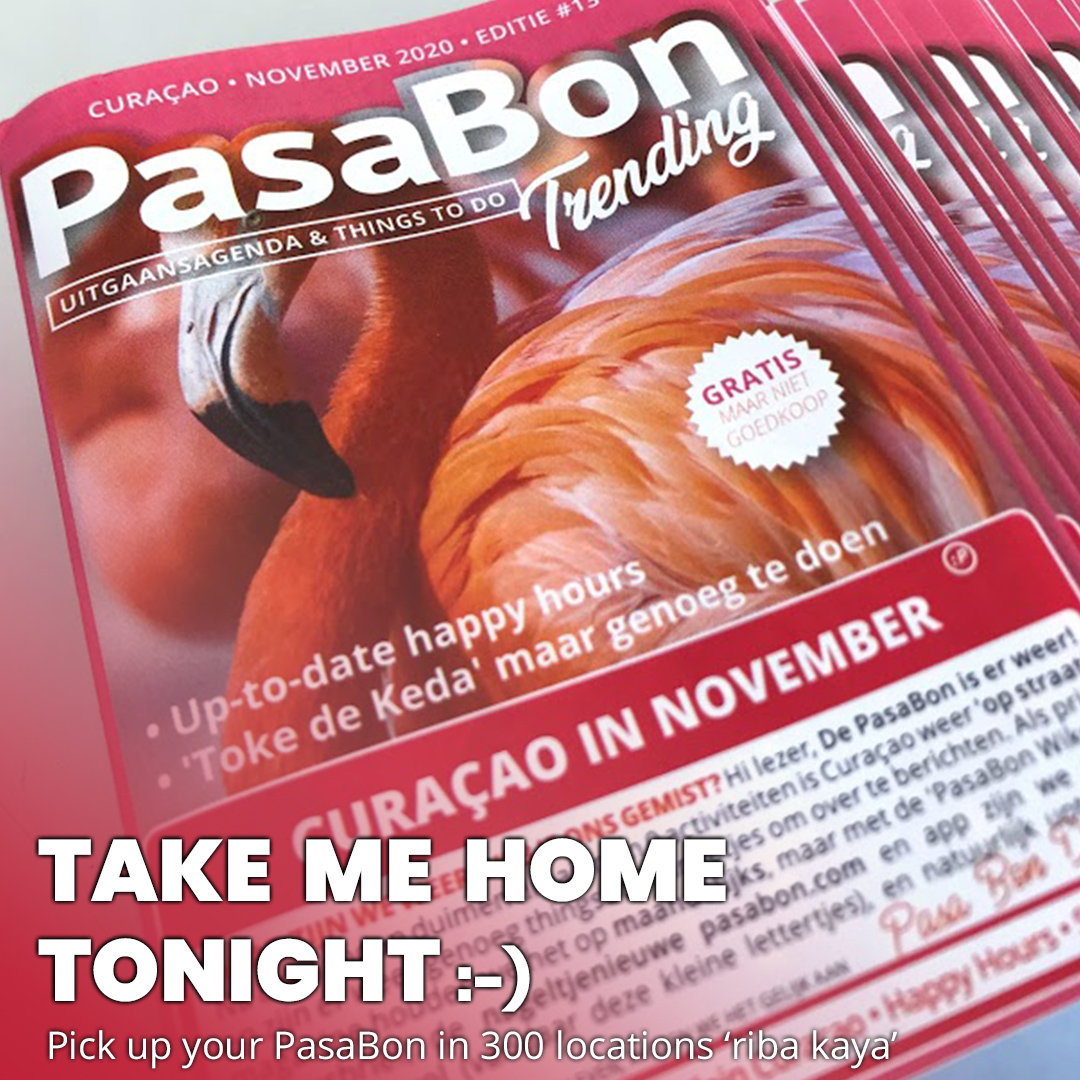 Only a few days left to the big reveal of the newer and better PasaBon entertainment Guide, the Corona-proof way to find some things to do.
Due to Covid in March all activities database virtually evaporated, but the last months we have found new things and renewed events to entertain you with. We took the time to completely overhaul our website as the end-all, be-all of an Curacao Activities Guide.
Receive an launch alert?
Send us a quick message so we can inform you about the release of "PasaBon Rebooted",
click here
Stay tuned.
Team PasaBon