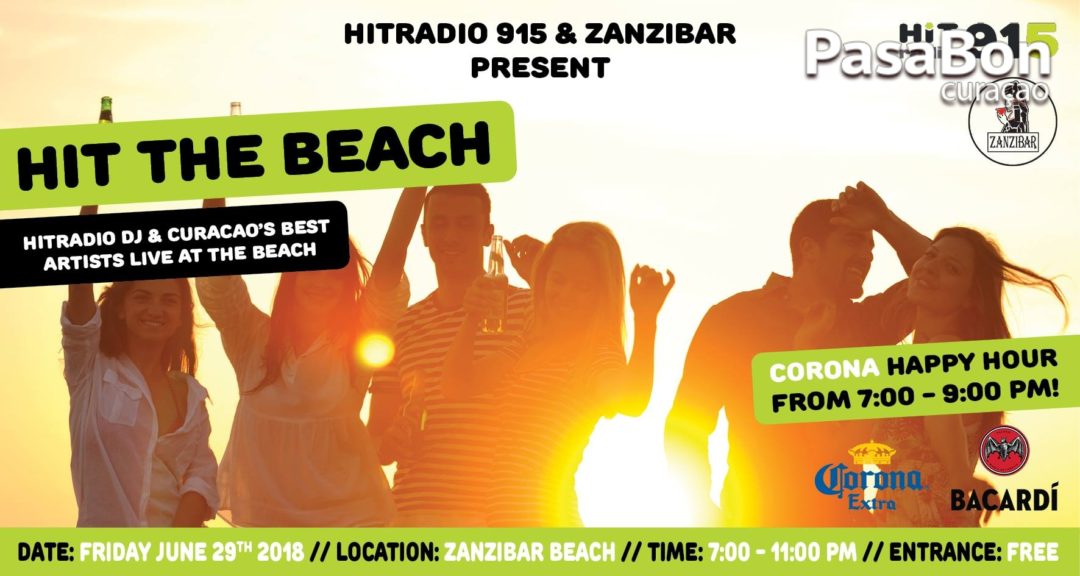 It's that time again; HITradio 915 & Zanzibar present the 2nd edition of HIT the Beach! A beach party with Curacao's best artists performing live on stage. ?
Just like a day at the beach, this party has something for everyone. And in this case, a tune for everyone. ? Eva Luitsz, Aïsha Lucas, Andrew Aalse, Evita Ross and Rasta Farley are not uncommon names in the island's party life. They will be there to make sure you have the best music to dance on, from pop to reggae to funk. ?
HIT the beach will take place on Friday June 29, from 19:00 – 23:00 at Zanzibar Beach.
The night starts off with a Corona happy hour until 21:00 and there will be a delicious mojito bar. ??
Are you ready to turn up!?